2" Elbow Pot Still - Column Only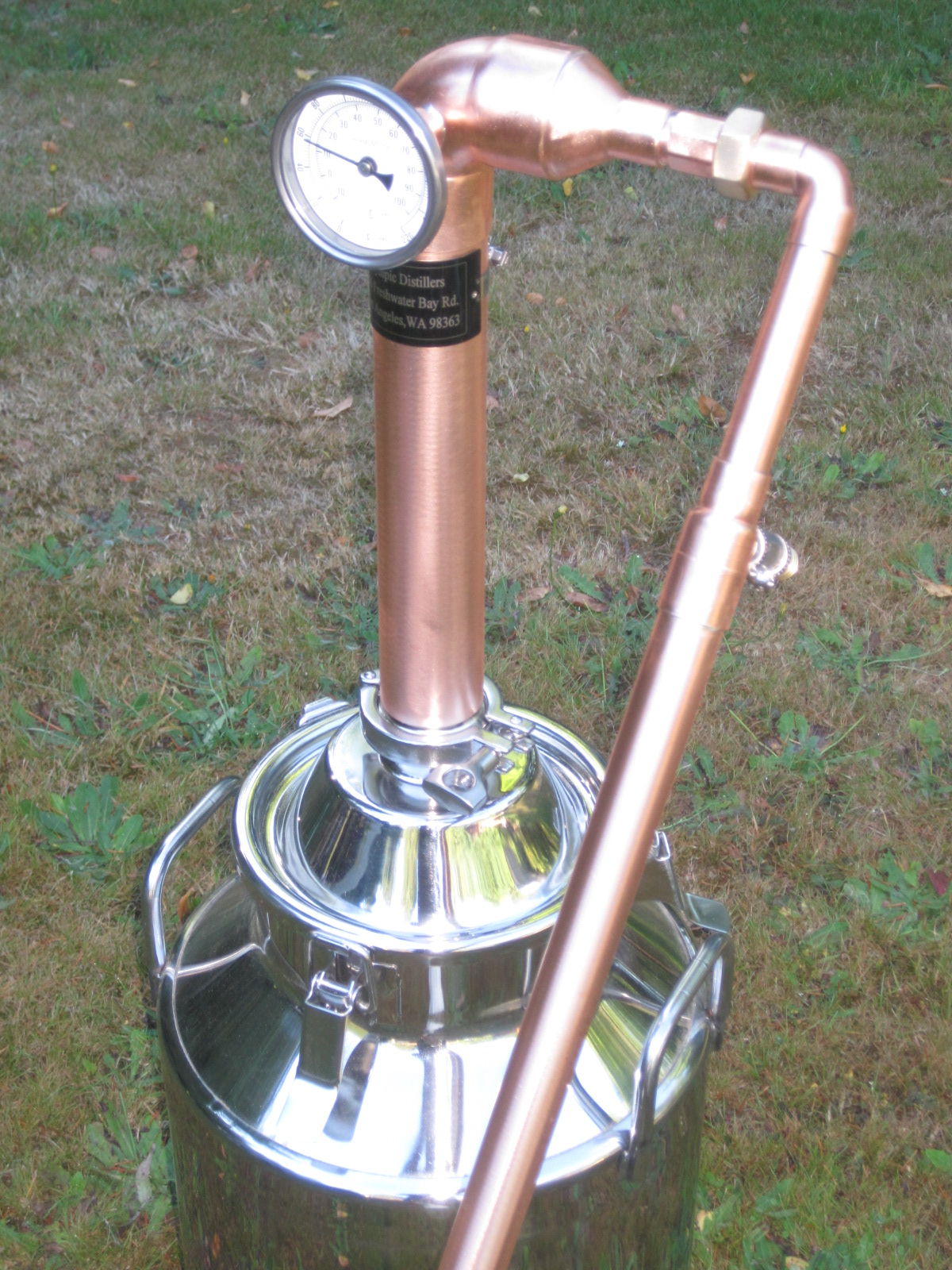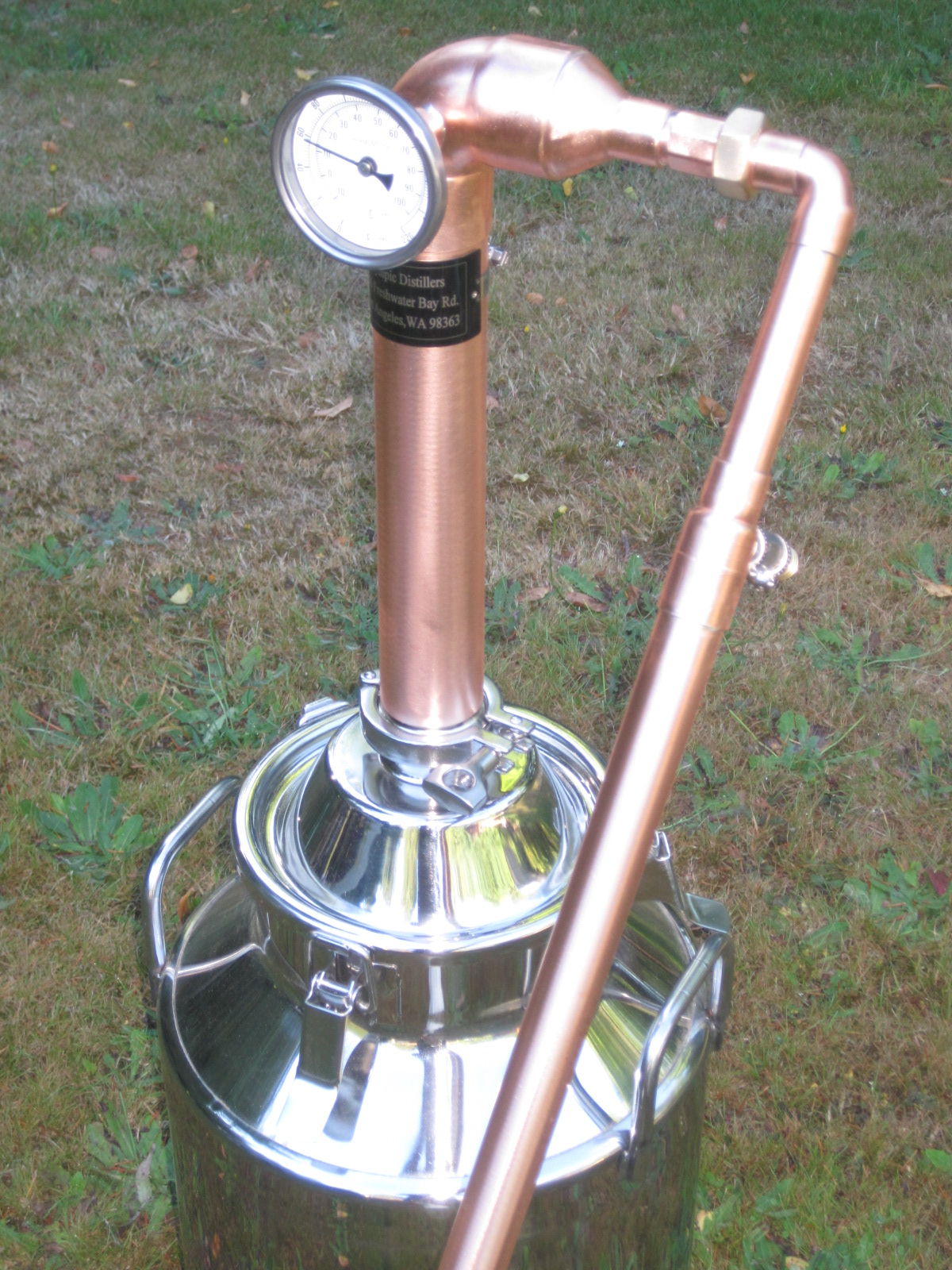 sale
2" Elbow Pot Still - Column Only
This is a great small still for making flavored spirits. It will attach to most modern beer kegs or a 2" commercial kettle. Still head has 3/4" output pipe for better flow rates. This is the same still we use on our beer keg whiskey still with thumper.
Made with heavy duty type L copper pipe.
We do not use cheap, thin walled Drain Waste Vent (DWV) pipe on our stills.
Output is 2 gallons per hour at 120-140 proof. A higher proof can be obtained with multiple distillations.
Your purchase includes:
1. Copper column and condenser
2. Clamp & gasket
3. Thermometer (choose thermometer below)
4. Garden hose attachments
*copper column only - keg or kettle not included - shown on 8 gallon kettle & 15.5 gallon keg.
To purchase a boiler for this column click here.